News
​


​Is it a REC? Feature Will Continue Through 2018. By popular demand, dpSTUDIO is continuing its quarterly white paper series that examines topics of recognized environmental conditions (REC) that may be discovered when conducting an Environmental Site Assessment of your property. Click on the links below for your topics of interest. Contact us with ideas on future topics you would like to see.
​

​dp
​
dpSTUDIO Named Environmental Engineering Advisory Firm of the Year.

We are pleased to announce that dpSTUDIO has been named Finance Monthly Magazine's 2017 U.S. Environmental Engineering Advisory Firm of the Year. Awards are based on voting from Finance Monthly's international readership of over 195,000, and considered documented M&A support activity in the last 12 months as well as other criteria including individual nominations, involvement in significant transactions, expertise, and innovation.

​View the

awards issue

and ​​

press release

for more details.​

​
dp
​

​
Our Increasing Portfolio of Adaptive Reuse Project Experience.
One of dpSTUDIO's core capabilities has always been providing environmental engineering and permitting support to developers, owners, buyers, and design & engineering professionals working on adaptive re-use of historic sites, mills, factories and other in-demand properties. Learn more about our growing national portfolio of such projects
here
.
​
dp
| | |
| --- | --- |
| ​dpSTUDIO Featured Article. A common occurrence when performing environmental site assessments is to encounter some form of polychlorinated biphenyl (PCBs). Click on the image at right to learn more about how to deal with these chemicals in "The ABCs of PCBs", our write-up featured in the Environmental Banker's Association (EBA) Summer Journal June 2017. For more information about the EBA go to: http://www.envirobank.org/ | |
dp

​dpSTUDIO White Paper featured in the March 2017 Newsletter of the Association of Merger & Acquisition Advisors® http://www.amaaonline.com/past-newsletters/
Click on the image for a deeper dive into due diligence. Our latest White Paper examines benefits of applying different levels of environmental site assessment (ESA) when considering the potential environmental costs of new acquisitions. ​Where simple ESAs are sometimes sufficient to cover a buyer's liability, some additional steps are needed for more complex assets, and can provide savings in the purchase price up front as well in the cost of compliance during ownership and after disposition. Applying these techniques can offer advantages over a one-size-fits-all approach, especially when considering industrial properties.
​​

dp
​

​New Office Location in Old Building -

​

Consistent with our passion for supporting redevelopment, it was a natural choice for dpSTUDIO's newest office to be located in the Rising Sun Mills, a circa 1887 textile-mill-turned-office and residential complex with some fascinating industrial history. After adding a presence in Denver in 2014, Providence, Rhode Island became a logical next step for expansion, as explained further by dpSTUDIO Vice President and co-founder Dennis Papa in this press release.

..


​
dp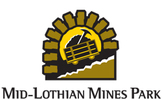 ​
​Mid-Lothian Mines Park, where dpSTUDIO was asked to provide environmental site assessments and water quality monitoring, completed another expansion by adding more walking trails. From their website : "One of the first major industrial sites in the United States became a 44-acre preserve when Mid-Lothian Mines Park opened in 2004. Now dedicated to the citizens of Chesterfield County, past and present, the cut stone ruins of the mines surrounded by the beautiful woodland testifies to the courage, innovation and sacrifice of those who started the U.S. industrial revolution."​ See http://www.midlomines.org/​ for more information.
---
dp

​Click the link below to be forwarded to our journal publication on Environmental Due Diligence, "Consider the Advantages of Proactive Sell-Side Assessments" which appears in the Sept-Oct 2015 issue of Commercial Investment Real Estate, the magazine of the CCIM Institute.
dp

EPA Issues Vapor Intrusion Technical Guides, June 2015.
The U.S. EPA has issued two documents to support vapor intrusion assessment and mitigation. The
Technical Guide for Assessing and Mitigating the Vapor Intrusion Pathway from Subsurface Vapor Sources to Indoor Air
applies to sites being evaluated under federal land cleanup statutes by EPA, other federal agencies, states, and brownfield grantees. A companion document, the
Technical Guide for Addressing Petroleum Vapor Intrusion at Leaking Underground Storage Tank Sites
addresses sites where vapor intrusion related to petroleum USTs is a potential concern. Both guides can be applied to residential and non-residential settings. View or download at
www.epa.gov/oswer/vaporintrusion/guidance.html
.
​
---
dp
On July 1, 2014 the Virginia Waste Management Board's Amendment 3 to the Voluntary Remediation Program Regulations (9VAC20-160-10 et seq.) took effect. This Amendment establishes a new fee structure for sites that seek to enter the VRP after July 1, as follows: 1) a $2000 initial application fee; 2) a $7500 enrollment fee; and 3) a $4500 annual fee for each year in which the site participates in the program. The new fees are non-refundable. Additional information on the VRP and Amendment 3, which follows other program amendments that became effective earlier in 2014, is available at:
http://www.deq.virginia.gov/Programs/LandProtectionRevitalization/RemediationProgram/VoluntaryRemediationProgram.aspx
dp
Click the link below to be forwarded to our journal publication, " Reducing Soil Cleanup Costs," published in the October 2013 issue of Pollution Engineering Magazine, to learn more about ways to apply site and risk assessment to lower remediation costs and return sites to productive use.
dp
Update to the update…

On November 6, 2013 ASTM published the new E1527-13 Standard Practice for Environmental Site Assessments: Phase I Environmental Site Assessment Process. See below for a description of the changes from previous E1527-05.
But, which standard to use?? EPA has indicated in its Federal Register listing of December 30, 2013 that the All Appropriate Inquiries (AAI) Rule was amended to recognize the new standard, and that ASTM E1527-13 may be used to satisfy AAI. It will be our policy at dpSTUDIO to apply requirements of the new standard, in particular to address major revisions including types of RECs, vapor migration, and adequate agency file reviews, in order to be sure our client's needs are fully covered.
dp